White Label Web Design & Development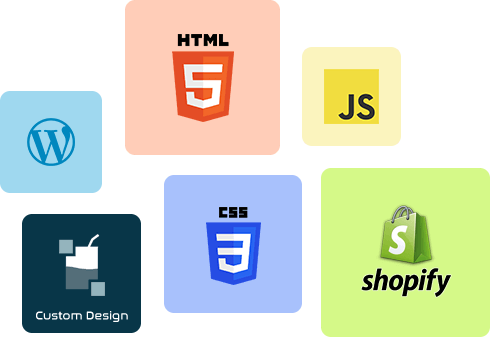 Your Brand, Our Team.
Solve all your clients' website issues with our Custom White Label Web Design and Development Services. Develex is a leading White Label Digital Agency in Vaughan, providing Custom Web Solutions to online businesses for over 12 years, in industries ranging from home services, to health & beauty, to dentistry.
With Develex's White Label Web Design & Development Solutions, your agency can now leverage our skills, knowledge, expertise, speed, efficiency and effectiveness to provide your clients with sophisticated web design, enhanced user experience, and amplified business growth.
By partnering with Develex's team of Graphic Designers and Web Developers, you get to tailor our services to your clients' needs to provide an excellent online marketing tool, while freeing up time and overhead. Our Web Development experts can assist you with template website solutions including intricate Wordpress Development and Shopify Development, or provide a Premium Solution with Custom Web Development using our proprietary website management system, JuiceBox.
Reach out to Xi Digital, and let's talk about how we can help you provide exceptional online solutions for your clients!
Benefits of Develex White Label Development Services
Save More
Offer more services to your client while saving on employee overhead costs.
Easily Handle Overflow
No more turning customers away. Keep your business, and give us project execution.
Focus on What is Important
Let us handle web development for you while you concentrate on what matters to your company.
Keep Clients Happy
Enjoy the freedom to achieve success as you focus on enhancing your client relationships
White Label Development Services
Custom Web Development
Custom web development for your clients on time and within budget with sophisticated design and advanced functionality.
Wordpress Web Development
We can solve all your clients wordpress development problems to produce functional marketing assets
Shopify Web Development
We will help your clients make the most from their Shopify websites and integrations.
Custom Web Development with Develex
At Develex, we offer custom white label website development through our cutting edge, proprietary website management system called JuiceBox. Along with custom development, we also offer White Label Wordpress and Shopify Development Services. With 12 years of continuous research and development behind our proprietary CMS, JuiceBox offers superior, easy and intuitive website management systems.
What Users Love About JuiceBox:
Security: Unbeatable security that protects against external malware, platform attacks, and internal hacking
Speed: Helps customers create websites that are faster than most content management systems
Flexibility: Easily create websites that are tailored to fit the needs of any business
Simplicity: JuiceBox redefines simplicity with a simple to use and intuitive user interface allowing you to easily access and create content
Maintenance: Since JuiceBox offers all tools under a unified platform, there are no third party plugin updates or compatibility failures to worry about
Warranty: Lifetime warranty on your custom site. In the rare case when an issue arises, we fix it for free