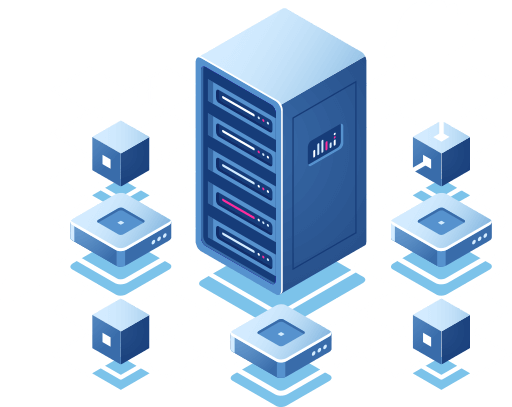 White Label Hosting & Server Management
Reliable White Label Web Hosting, So Your Clients Stay Online
Are you a digital agency that would like to offer your clients website hosting and support services, but don't have the internal resources or infrastructure? Develex White Label Hosting & Server Management makes it possible to include this critical business item in your repertoire of services, and become a comprehensive and leading web solutions provider.
Dependable Web Hosting, Support & Server Management
At Develex, we are proud to support our partners with reliable reseller hosting that functions just like an in-house hosting and server management team. Leveraging our years of technical knowledge and expertise, your clients experience seamless remote support and resolution, with little to no downtime - and you can take all the credit!
No matter what platform your client's websites run on, digital businesses start with reliable website hosting. Your clients are trusting you with the same dependability and reliability you offer with your other in-house services; Develex makes this both possible and affordable, by minimizing the resources and overhead your agency needs to deliver a full-service digital solution all under your own brand.
Our team is equipped to support your business offering with an all-in-one hosting solution including hosting support, server support and management, even email development and deployment with your company's branding and name. Reach out to Develex today, to find out how we can help your digital clients get online and stay online.
What You Offer Your Clients When You Partner with Develex
99.99% uptime
With Develex, you can rely on consistent website hosting and support that doesn't disappoint. Our team works hard to ensure your agency's websites stay online, and resolve issues quickly so your clients don't miss a beat!
White Label Customer Support
Forget hiring and training a customer support team! Develex's White Label Hosting Services includes flawless customer support that functions as a part of your in-house team. Your clients get to leverage our in-depth knowledge and assistance as a part of your team's proprietary resources.
Reliable Data
We know how important your client's data and its security is to your business. Develex diligently takes daily backups of your website's data, and retains it for 7 days to allow you ample opportunity to download for your records.
Website & Security Updates
Leveraging the Develex team, you can provide your clients with website hosting that is SSL secure and expertly maintained. We'll ensure all website and security certifications are up-to-date, so your agency's team doesn't have to.
Create a Comprehensive Hosting Solution with Develex
Ready to supercharge your Digital Agency's service offering? Partner with Develex today to create an all-in-one solution to cover all your clients' digital business needs! Develex proudly offers White Label Digital Products, including White Label Web Development & Design, White Label Digital Marketing Services, and White Label App Development that allows any Digital Agency to provide robust, all-in-one online business solutions. Our Toronto team is dedicated and happy to help you and your clients succeed - contact Develex today to partner with a leading White Label Agency!